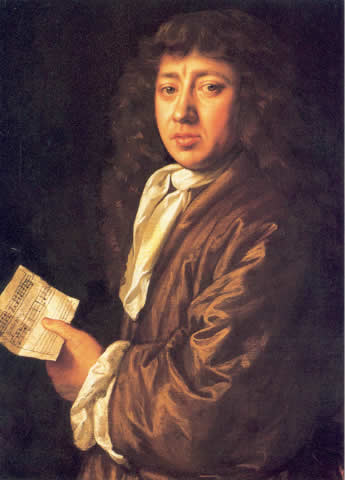 Hangin' Wit Ma Pepys
Are any of you at all familiar with Samuel Pepys' Diary? It's fantastic. For those of you who aren't familiar with him, Pepys (pronouced, "Peeps") was an English civil servant, naval secretary to the Admirality, and Member of Parliament in 17th Century London. He is best remembered for the diary that he kept from 1660 - 1669 in which he describes, first-hand, such historical events as the Second Anglo-Dutch War, the Great Plague, and The Great Fire of London. It makes for fascinating reading, and is a long-standing favorite of insufferable bookstore nerds like me, who have no girlfriends and no prospect of getting laid in the near future; who actually enjoyed
Moby Dick
and
Walden
and most likely talk to their cats. Anyhow, I was leafing through my illustrated Penguin edition of
The Diary
tonight while watching the Mets game, and I happened upon a passage that I felt moved to share with all of you.
7 October, 1663


They wrought in the morning and I did keep my bed; and my pain continued on me mightily, that I keeped within all day in great pain, and could break no wind nor have any stool after my physic had done working. So in the evening I took a coach to Mr. Hollyards, but he was not at home, and so home again. And whether the coach did me good or no I know not, but having a good fire in my chamber, I began to break six or seven small and great farts; and so to bed and lay in good ease all night, and pissed pretty well in the morning.
Now at this point it should be noted that Pepys had been out merrilee a-partying the night previous with one
Mr. Deane and
one
Mr. Llewellyn
, and was no doubt paying for his indulgences with a roaring hangover. He was also suffering from terrible sinus and nasal congestion, the result of
"...a cold, which God Almighty in justice did give me while I sat lewdly sporting with Mrs. Lane the other day with the broken window at my neck." (27 September, 1663)
It's a comfort to know, however, that a brisk evening carriage ride and a roaring fire are a practicable cure for beer gas, if somewhat outmoded and provincal.